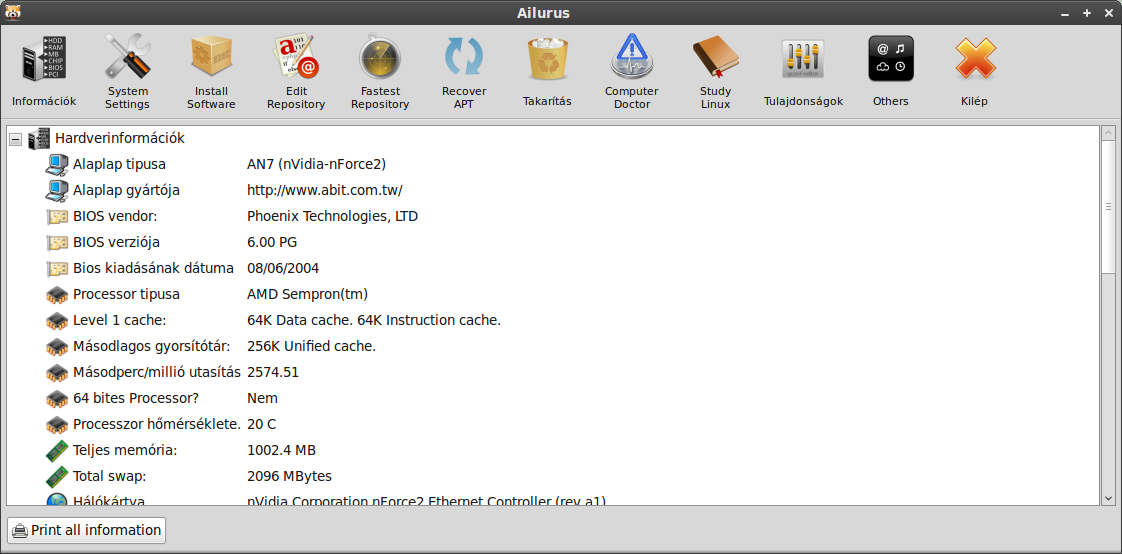 This is an application which aims at telling users ubuntu enhancement tricks. it puts tricks in tool-tip text and "tip of the day" window. it also provides following functionality.
* display information about bios, motherboard, cpu and battery.
* change some gnome settings.
* install/remove some applications which are not provided in the
official ubuntu apt repository.
* detect the speed of apt mirrors and find the fastest one.
* enable/disable some third party repositories.