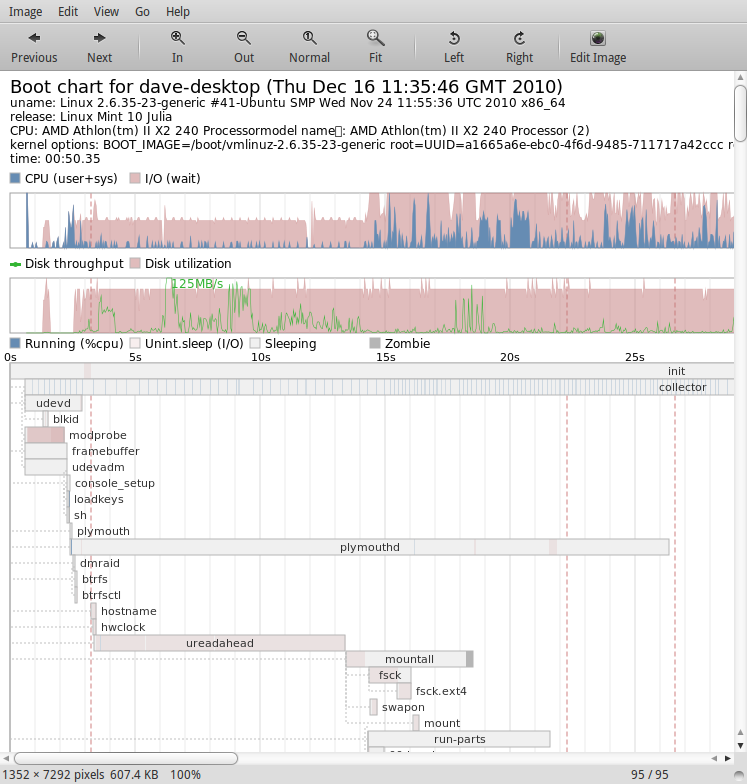 Bootchart allows you to audit the boot sequence of your computer and generate a pretty chart of the processes run, including how long they took and how much CPU and I/O they used.
The auditing is performed by a tool that runs in your initramfs, or early in your boot sequence, and records system statistics as your computer boots.
Tarballs of this data are left in /var/log/bootchart; from these either PNG or SVG will be generated if pybootchartgui is installed.