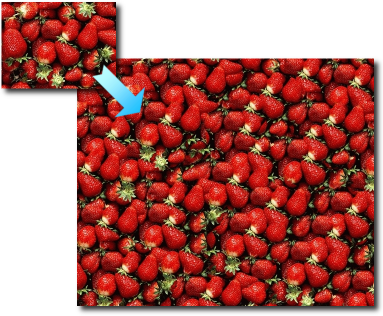 Gimp-texturize is a plug-in for the GIMP, a famous picture editor and manipulator.
A few images are designed to be copy-pasted one next to another and still look natural, but the result is usually periodic and very monotonous. The Texturize plugin allows you to have a realistic pseudo-periodicity.
After install, the plugin will be available at Filters > Map > Texturize.