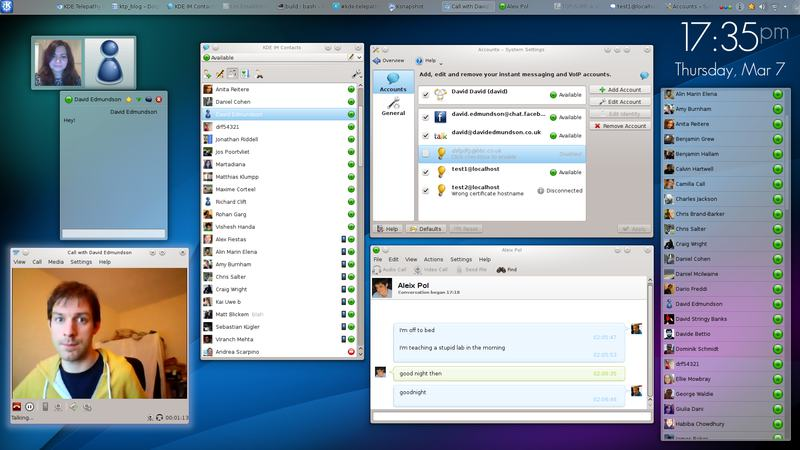 KDE Telepathy aims to integrate real-time communication and collaboration features into the KDE Plasma Workspaces. It provides means to connect to several instant messaging networks, chat with your friends and collaborate with them.
KDE Telepathy consists of several independent components that need to be used together to provide all the available features. This package is a metapackage that installs all those components.
Apart from the dependencies that this metapackage pulls, you will also need to install at least one of the telepathy-gabble, telepathy-salut, telepathy-haze packages to be able to connect to your IM networks. gabble provides xmpp (jabber, google talk/plus, facebook), salut provides link-local xmpp (using avahi) and haze provides most other common protocols.