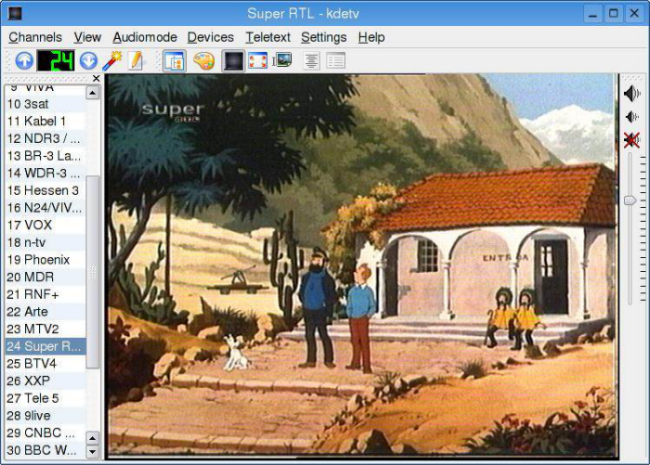 Kdetv is a kde application that allows you to watch television on your gnu/linux box running kde. you probably know it as qtvision, the completely rewritten version of kwintv.
kdetv has a plugin based architecture. existing plugings support various video input methods (like xvideo and v4l v1 and v2), audio mixer control (oss, alsa etc), channel file plugins for importing channels from other viewers and video filter plugins (dscaler algorithms).
other features include a channel scanner, three view modes, teletext and closed caption decoding. remote control is provided by the kdelirc, a component shipped as part of kde.
this package uses v4l-conf to configure the video display when using the v4l plugin. if you intend to use the xvideo plugin exclusively, then you can avoid installing it.
homepage http://www.kdetv.org