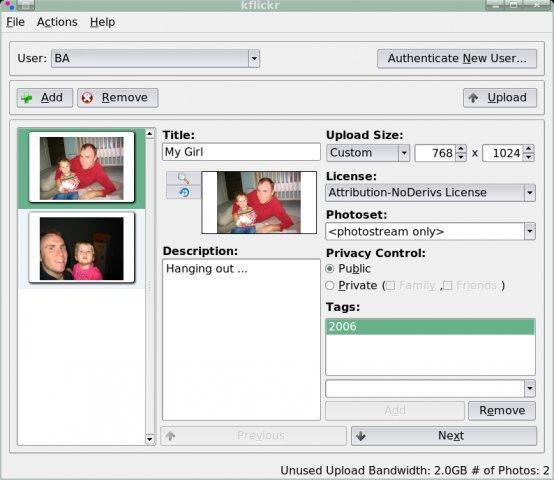 Flickr (http://flickr.com) is web service to manage and share a photo collection. with kflickr, you can easily upload photos to your flickr collection, and do some management tasks, without having to use the web interface. some remarkable features include:
* easy editing of photo properties (title, description, privacy, tags),
with the possibility to do it in batch mode.
* ability to specify photo upload size and orientation.
* support for multiple flickr accounts.
* large image preview.
* integration with the rest of the kde desktop: drag-and-drop support
from other applications, konqueror service menu, dcop support, and
embedable kpart.