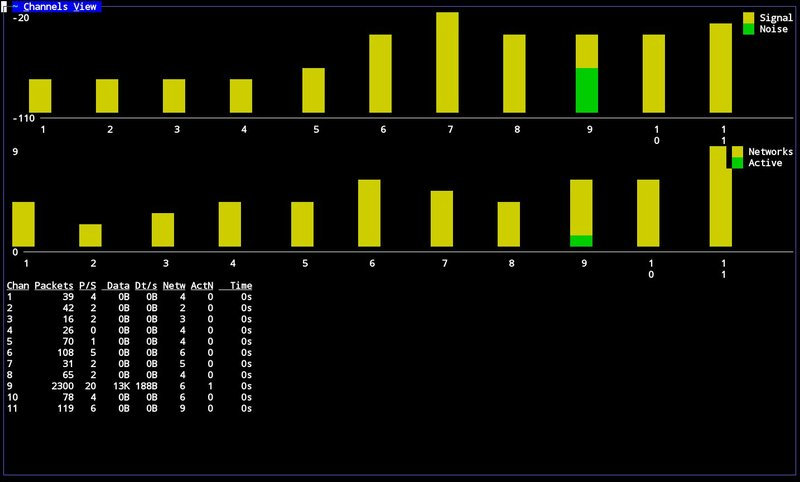 Kismet is an 802.11 layer-2 wireless network detector, sniffer, and intrusion detection system. It will work with any wireless card that supports raw monitoring (rfmon) mode, and can sniff 802.11a/b/g/n traffic.
It can use other programs to play audio alarms for network events, read out network summaries, or provide GPS coordinates.
This is the main package containing the core, client, and server.