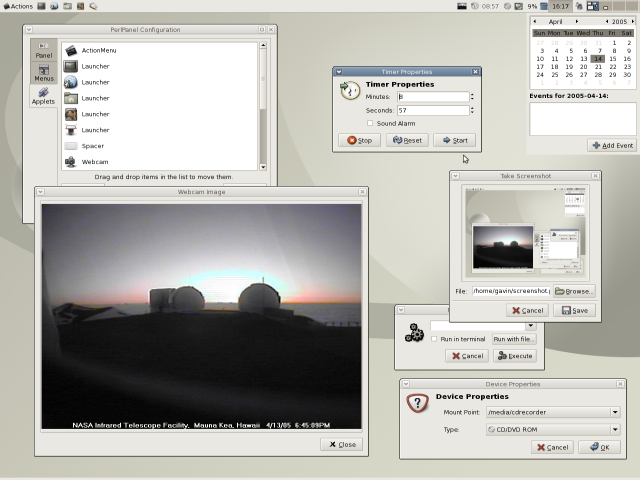 PerlPanel draws a small taskbar on your screen to display some useful widgets like a programs menu, some shortcut icons, a system tray and so on. It's similar to the Windows Taskbar, the GNOME Panel, and KDE's Kicker.
PerlPanel is completely independent of any particular environment. You can use it with any window manager, without need for one of the big desktop environments.
You can create your own applets to show and do whatever you need using Perl and the Gtk2 bindings for it. It's no problem to run several PerlPanels at the same time.