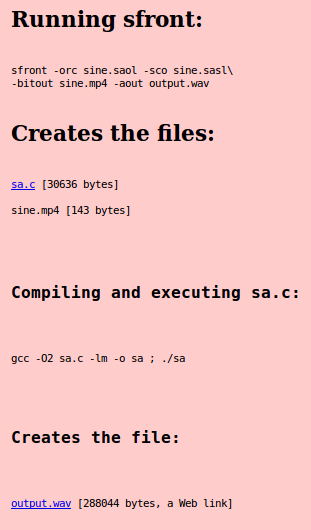 Sfront compiles MPEG 4 Structured Audio (MP4-SA) bitstreams into efficient C programs that generate audio when executed. It supports real-time, low-latency audio input/output, MIDI input from soundcards, and Network Musical Performance.
MP4-SA is a standard for normative algorithmic sound, that combines an audio signal processing language (SAOL) with score languages (SASL, and the legacy MIDI File Format).
This package includes the sfront application, the sfront manual and "The MPEG-4 Structured Audio Book", a book on sound modeling and sequencing using MP4-SA.