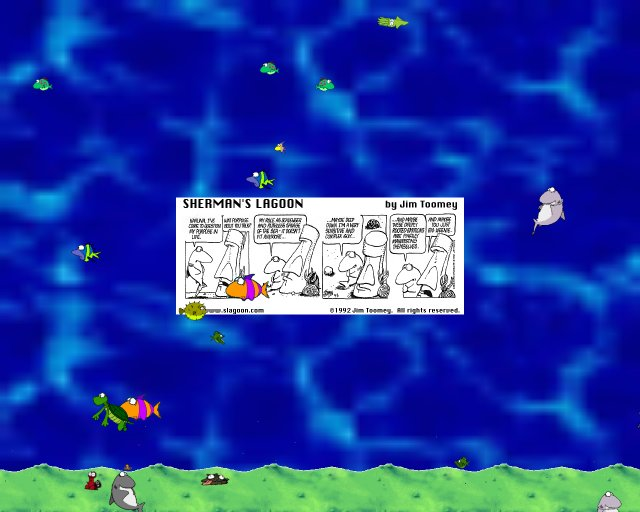 This is a gnome 2 panel applet, a windowmaker applet, and a xscreensaver "hack" that gives you an aquarium that takes care of itself. no feed, no cleaning and so on.
the temperature scale on the right side shows the cpu load. it can also be configured to display the time and the status of numlock, capslock and scrollock.
the fishes are done by jim toomey, the author of the "sherman's lagoon" comics.