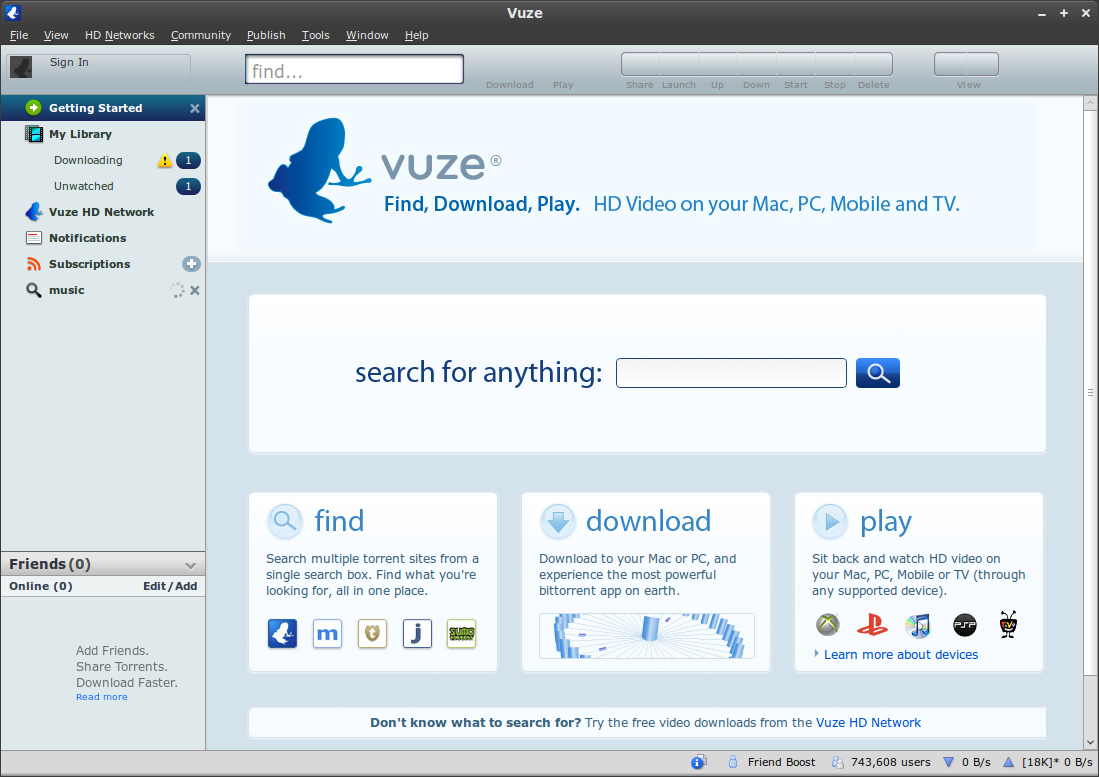 Bittorrent is a peer-to-peer file distribution tool.
vuze is a multimedia bittorrent client based on azureus intended for dvd and hd video. it includes some social-networking features to share videos among friends.
vuze offers subscriptions to preferred content, an embed media player and web-browser, support for multiple content networks, sharing .vuze files, popularity contexts, categories and tagging, ipv6 compact tracker support, automatic url handling, and a plugin architecture; besides other features.
this package is part of the azureus package, and provides the dependencies necessary to run the new user interface.