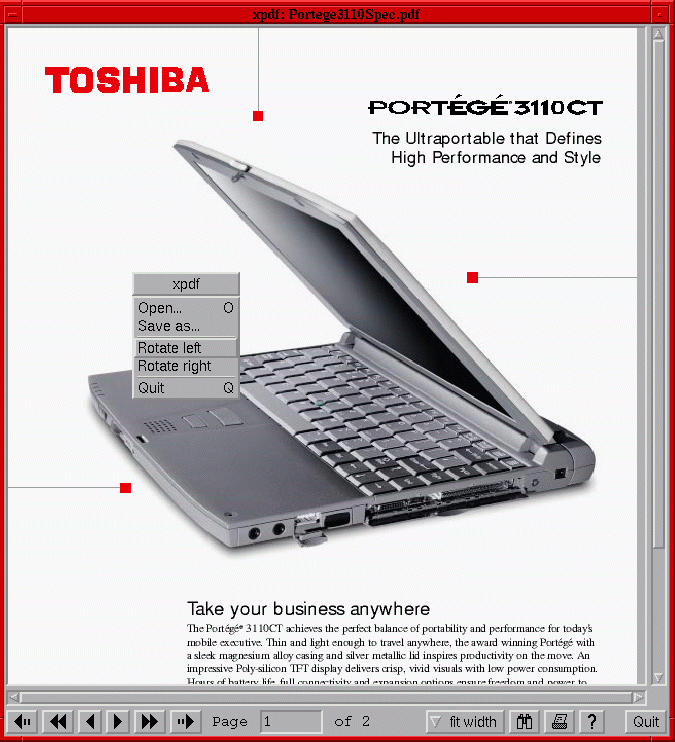 Xpdf is a suite of tools for portable document format (pdf) files. (these are sometimes called 'acrobat' files after the name of adobe's pdf software.)
this package contains xpdf itself, a pdf viewer for x11. xpdf is designed to be small and efficient. xpdf supports encrypted pdf files. standard x fonts, truetype fonts and type 1 fonts are supported.
this package also contains pdftoppm, a utility for converting pdf files to pbm, pgm and ppm formats.
see also the xpdf-utils package for conversion utilities and the other xpdf-* packages for additional language support.