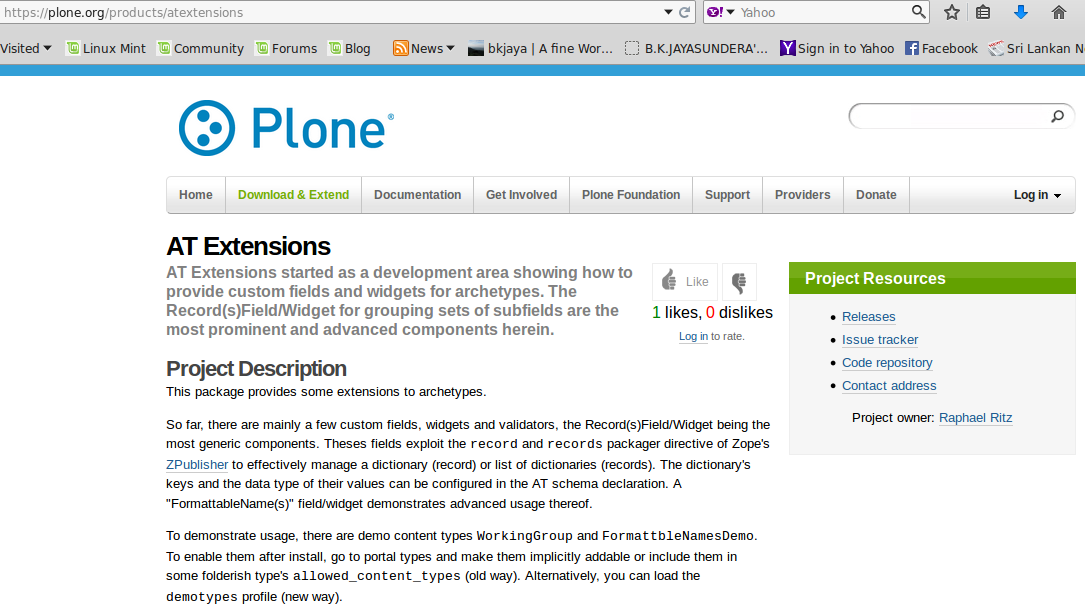 This package provides some extensions to archetypes.
so far, there are only a few custom fields, widgets and validators, the record(s)field/widget being the mosti generic components. theses fields exploit the record and records packager directive of zope's zpublisher to effectively manage a dictionary (record) or list of dictionaries (records). the dictionary's keys and the data type of their values can be configured in the at schema declaration.
to demonstrate their usage, there is a demo content type workinggroup. to enable it after install, go to portal types and make it implicitly addable or include it in some folderish type's allowed_content_types.
future plans are to make this product obsolete by moving the record(s)field/widget to archetypes proper and the specific fields to more fields and widgets.