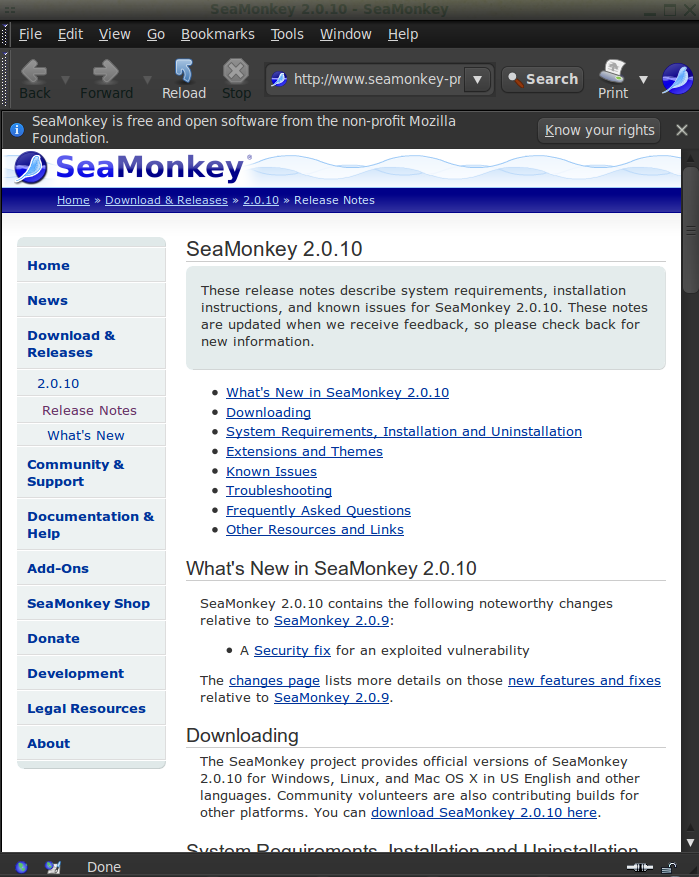 The seamonkey internet suite is a set of internet oriented applications. it is the continuity of the mozilla suite after it has been abandoned in favor of firefox and thunderbird.
the seamonkey internet suite consists of:
- an internet browser (seamonkey navigator)
- an html wysiwyg editor (seamonkey composer)
- a mail and news client (seamonkey mail & newsgroups)
- an address book (seamonkey address book)
this package contains the entire suite.