Problem
Your boot screen looks like this:

Or like this: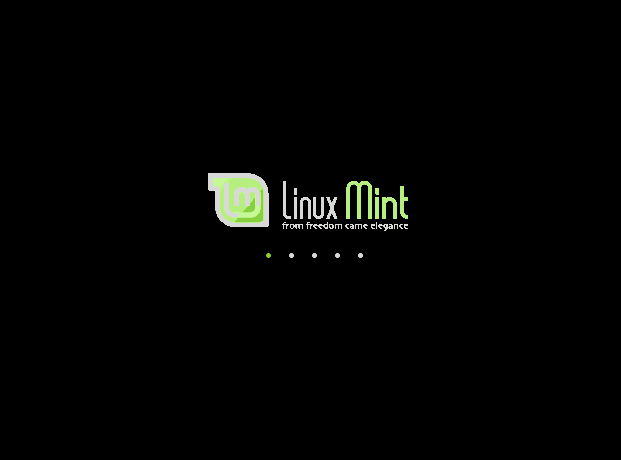 Cause
Your computer is simply using the wrong resolution and the wrong color depth.
Solution
Launch the Startup Manager from "Menu->Administration->Startup-Manager".
In the "Boot options" tab, change the resolution to something your monitor can handle (1024x768 is usually enough for the boot screen to look nice).
Change the color depth to "24 bits"
Press the "Close" button.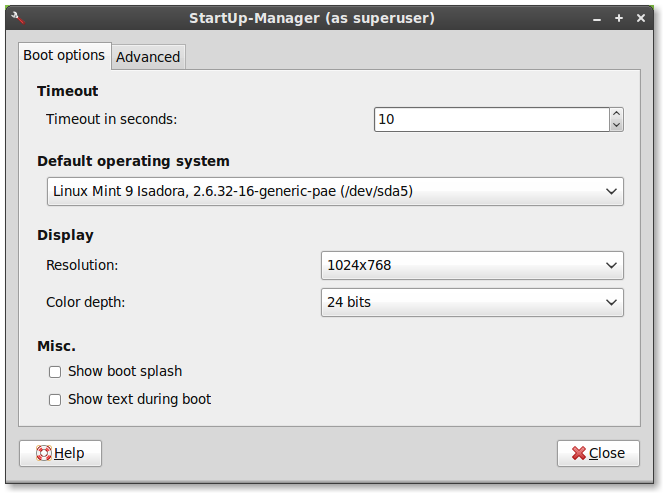 Upon reboot, your startup splash screen should now look like this: